Carpet & Tile Cleaning Experts Experts since 1999
Call Us at 252.261.6363 to get started today!
With more than 20 years of industry experience in the Outer Banks, NC, customers rely on our cleaning services. Pro 1 Carpet Care's impeccable reputation offers customers peace of mind that comes from knowing the job will be done right the first time.
We are proud to be a well-established business, with over 20 years of service on the Outer Banks of North Carolina. Our prompt and reliable service, attention to detail, and integrity are just a few reasons why we have a loyal customer base. We take pride in our services by maintaining our equipment, participating in continuing education and training, and treating our clients with respect. We take pride in the homes that we clean, by ensuring the best quality services.
The name of our business was previously At The Beach Carpet Care, Inc. In 2018, we merged with a Pest Control company, so we could expand our services as a team. We are now Pro 1 Carpet Cleaning, and our sister company is Pro 1 Pest Control. When necessary, we work jointly to schedule carpet cleaning and pest services accordingly to assure seamless appointments.
Schedule your Carpet, Tile, or Upholstery cleaning appointments or inquire about our services by calling or texting 252-261-6363, or emailing service@pro1carpetcare.com.
(For Pest Control services, call 252-261-3111)
Thank you for visiting our website, and we look forward to doing business with you,
Best regards,
Joel and Amy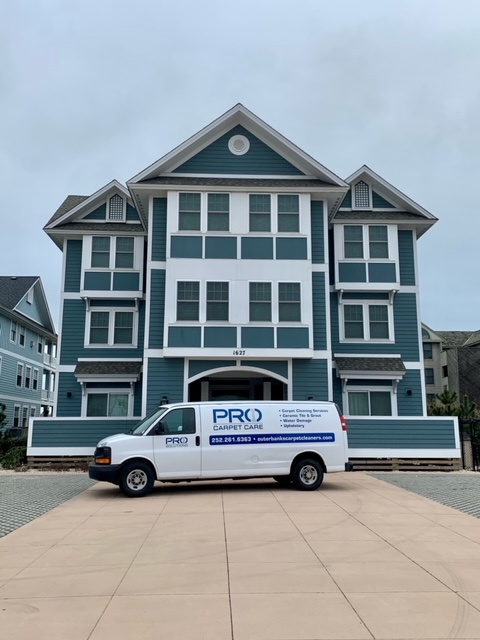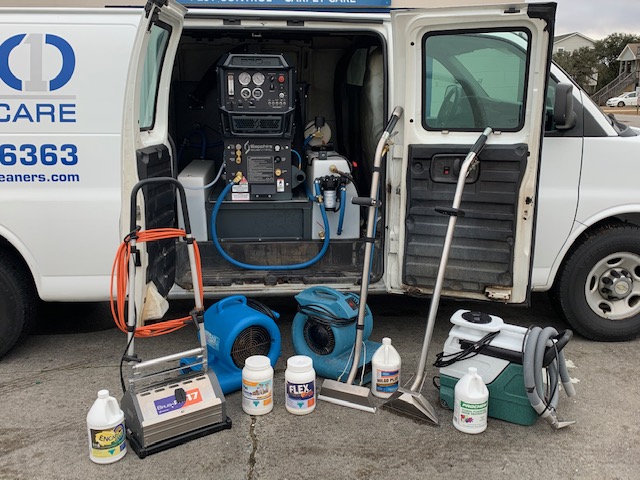 Emergency Water Extraction Services
If you're in need of emergency water extraction services please call Pro 1 Carpet Care (252) 261-6363. We are available 24 hours, seven days a week!
Proudly Serving the Outer Banks & Currituck County Since 1999.