Carpet & Tile Cleaning Experts Experts since 1999
Call Us at 252.261.6363 to get started today!
FURNITURE AND UPHOLSTERY CLEANING
Our specialists are ready for you!
Upholstery can trap sand, dirt, tanning lotions and soils that wear down the fibers and dull the appearance. With upholstery cleaning from Pro 1 Carpet Care, your furniture will be revived and renewed for a cleaner, enhanced look. Our trained technicians will inspect upholstery for fiber type, physical defects, and staining. After, we use fabric-friendly cleaners that safely remove maximum soil. We can, also, apply a Teflon fabric protector to further protect your investment.
If you're in need of upholstery cleaning for your sectional, sofa, loveseat, chairs, ottomans, dining chairs, outdoor furniture and other furniture pieces, then we have you covered. Whether you have fabrics like leather or microfiber, we have the knowledge and equipment to get the job done right.
Schedule by calling or texting 252-261-6363 or emailing service@pro1carpetcare.com.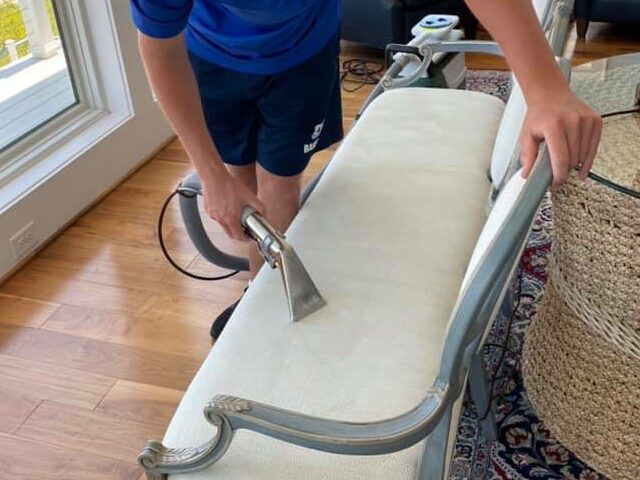 Emergency Water Extraction Services
If you're in need of emergency water extraction services please call Pro 1 Carpet Care (252) 261-6363. We are available 24 hours, seven days a week!
Proudly Serving the Outer Banks & Currituck County Since 1999.