Carpet & Tile Cleaning Experts Experts since 1999
Call Us at 252.261.6363 to get started today!
CERAMIC TILE & GROUT CLEANING
Our specialists are ready for you!
Cleaning tile floors by hand or mop is difficult work. It's tiresome and impossible to get the deep-clean results from our professional tile and grout cleaning. Regular mopping does not reach the hidden dirt that lies deep within the pores of your grout lines. Grout is a porous material and it collects dirt, grime and spills, often discoloring the surface.
Our Turboforce tool has been designed to clean porous and non-porous tile, cement and grout surfaces. Our cleaning strategy is unique; instead of dissolving dirt, grime and grease by scrubbing, mopping and slopping the grime around, our professional tools use the heat, pressure and suction from our truck mounted extractors to emulsify, remove and rinse instantly.
No matter how large or small your home is you should value the quality of its upkeep. Turboforce will clean hidden dirt and restore the luster of your flooring.
Call Pro 1 Carpet Care for an estimate and appointment.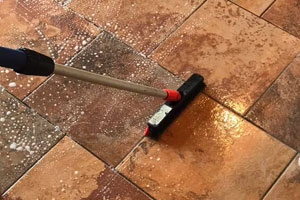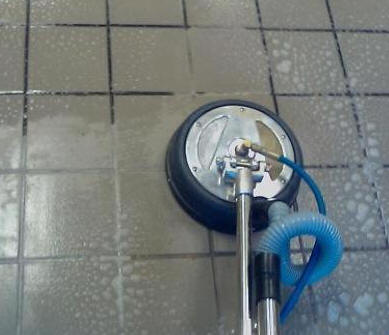 Emergency Water Extraction Services
If you're in need of emergency water extraction services please call Pro 1 Carpet Care (252) 261-6363. We are available 24 hours, seven days a week!
Proudly Serving the Outer Banks & Currituck County Since 1999.